Angola's Pep Claros Canals opposes naturalizing players following FIBA World Cup 2023 defeat
Posted : 29 August 2023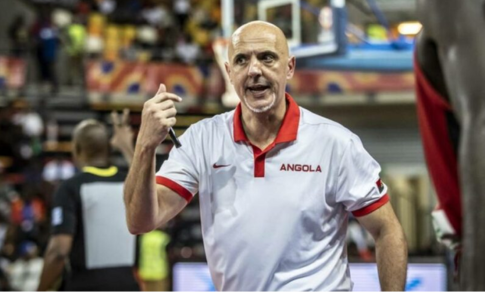 Angola men's basketball coach, Pep Claros Canals, vehemently opposes the practice of naturalizing players from other countries, expressing his views after his team's defeat to the Dominican Republic at the FIBA World Cup 2023 in Manila. He believes that FIBA should take action to curb this trend, as it could lead to the decline of homegrown talent. Canals acknowledges that while importing players might boost a team's performance, he stresses the importance of nurturing local players for the long-term growth of the sport.
 
Canals underlines his concerns about the increasing prevalence of players representing countries where they were not born or do not even speak the local language. He laments that this practice could result in a dearth of authentic local representation. He highlights countries that have multiple players born outside their borders, arguing that FIBA must intervene to preserve the essence of national teams.
 
Angola's loss to the Dominican Republic dashed their hopes of progressing to the next round. The Dominican Republic, with a 3-0 record, topped the group despite having no naturalized players but six players born outside the country, including NBA star Karl-Anthony Towns. FIBA currently permits one naturalized player per nation, and rules differ based on citizenship laws.
 
Although players can represent a country based on lineage and not necessarily birth, there are limitations—players must have acquired their passport before turning 16. The ongoing World Cup features several naturalized players who recently gained citizenship for their respective countries.
 
Canals emphasizes his preference for cultivating homegrown talent, even as he acknowledges the disparities in physical attributes between his guards and those of the Dominican Republic. He expresses the need to develop taller point guards for Angola and cites the potential of young projects in the pipeline. Canals contrasts this with the stature and experience of Dominican Republic's guards, indicating his commitment to nurturing local players for a stronger basketball foundation.