World Championships 2023: British sprinter Hudson-Smith wins silver medal, falls short of gold
Posted : 25 August 2023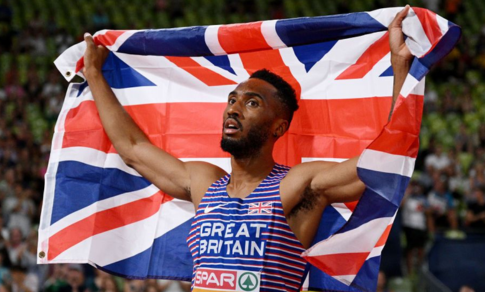 Matthew Hudson-Smith, a 28-year-old British sprinter, secured a silver medal at the world championships, falling short of his gold medal aspirations by a mere 0.09 seconds. Despite leading the race until the final 30 meters, he was overtaken by Jamaica's Antonio Watson in a closely contested race in Budapest.
 
Hudson-Smith's determination to achieve gold was evident in his performance, especially after setting a European record in the semi-finals. Although he couldn't clinch the gold this time, he is resolute about aiming for the top spot in the future. He expressed his gratitude for the silver medal but emphasized his desire for more, looking forward to the next year and the 2024 Olympics in Paris.
 
His journey has been marked by challenges, both physical and mental. This year, Hudson-Smith battled Achilles tendonitis, a condition that at times left him unable to walk. Despite the physical setbacks, he pushed forward, illustrating his resilience. His past struggles include three years of hardships that led him to contemplate suicide. He overcame these dark moments to achieve podium finishes at global events.
 
Reflecting on his recent silver medal, Hudson-Smith acknowledged his attempt to push through physical limitations. He mentioned his struggles with Achilles tendonitis, which caused him significant pain and discomfort. Despite these challenges, he remains focused on his goals and determined to improve.
 
Hudson-Smith's career trajectory changed dramatically in 2014 when he transitioned from working at a supermarket to making a mark in the world of athletics. He seized an opportunity to compete in the Glasgow Diamond League, where he ran under 45 seconds for the first time. His journey includes European silver and continental titles, showcasing his potential and determination.
 
Despite narrowly missing out on gold in Budapest, Hudson-Smith's grit and perseverance have earned him praise from experts and fellow athletes. His focus now shifts to the 2024 Olympics in Paris, where he hopes to stand on the top of the podium and achieve the coveted gold medal that he aspires for.