World Aquatics grant Russian and Belarusian swimmers right to return to international competitions as neutrals
Posted : 05 September 2023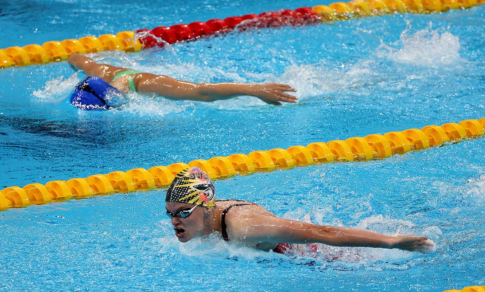 Swimmers and divers from Russia and Belarus have been granted permission to return to international competitions as neutrals, according to World Aquatics. This decision comes after the sport's governing body had initially banned competitors from these nations due to Russia's invasion of Ukraine in February 2022.
 
However, there are conditions attached to this return. Athletes from Russia and Belarus will only be allowed to participate in individual events if they can demonstrate that they do not support the ongoing war in Ukraine. Furthermore, they must meet specific criteria to be eligible for competition.
 
Husain Al-Musallam, the President of World Aquatics, emphasized the organization's commitment to creating a competitive, fair, and inclusive environment for all competitors despite the challenges on the international stage.
 
These returning athletes competing as neutrals will not be eligible for swimming relays, synchronised diving events, all water polo competitions, or artistic swimming events. Additionally, only one athlete per event from each of the two countries will be permitted to participate in World Aquatics competitions, such as the World Cup or World Championships.
 
To maintain fair play, stringent anti-doping measures will be in place for these neutral athletes. They will also be required to wear plain white uniforms without any distinctive national symbols representing Russia or Belarus at any World Aquatics competitions.
 
While the International Olympic Committee (IOC) recommended earlier that Russian and Belarusian athletes be allowed to compete under a neutral flag, the final decision regarding their participation in the 2024 Paris Olympics is still pending.
 
World Aquatics is preparing to host three World Cup events in October in Berlin, Athens, and Budapest, with the next World Championships, a crucial Olympic qualifying event, scheduled for Doha, Qatar, in February.