Vuelta a España stage 6: Sepp Kuss's victory boosts Jumbo-Visma's chances
Posted : 01 September 2023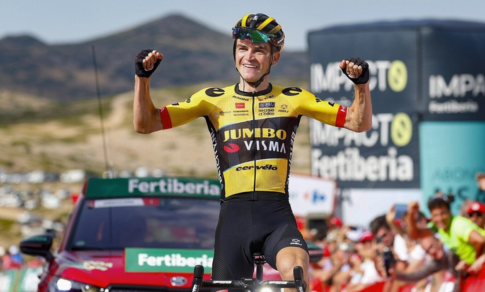 Sepp Kuss's impressive Stage 6 victory in the Vuelta a España has transformed Jumbo-Visma's prospects, making them a formidable threat for the overall title. Kuss's move into second place in the general classification alongside Primoz Roglic and Jonas Vingegaard has given Jumbo-Visma a three-pronged attack that will challenge their rivals.
 
Kuss's stunning performance not only boosts his own GC aspirations but also changes the dynamics within the team. With three quality riders near the top of the standings, Jumbo-Visma gains a strategic advantage. While Kuss excels in the mountains, he struggles with the hectic pace on flatter days. However, his presence at the top of the GC means he can conserve energy, even in time trials.
 
This development complicates matters for Jumbo-Visma's rivals, who now must monitor three riders when breaks form. Previously, their focus was primarily on Roglic and Vingegaard. With Kuss in the mix, breakaway attempts become more challenging for the competition.
 
Ultimately, Kuss's victory could be seen as the best outcome for the team, given his invaluable contributions to Jumbo-Visma's success in recent years.