Team Nigeria to miss Ghana Para Games due to Lack of funds
Posted : 02 September 2023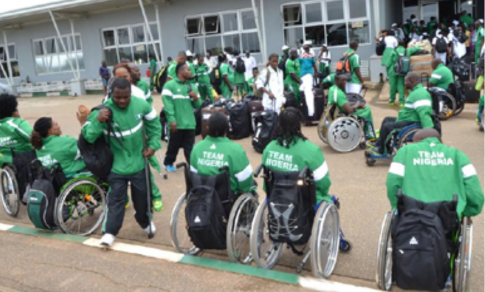 Team Nigeria will be absent from the inaugural Para All Africa Games due to financial constraints.
The Games are scheduled to commence on September 3rd in Ghana and will run until September 13th.
 
Despite thorough preparations by the Paralympic Committee Nigeria (PCN), which included training athletes for wheelchair basketball (both male and female), tennis, and amputee athletics, the country will not participate.
 
Sources within the Federal Ministry of Sports Development have revealed that a lack of funds is the primary reason for Nigeria's absence, despite the athletes and federations being ready for the Games.
 
The para athletes had appealed to the newly appointed minister for participation during his inspection of facilities at the National Stadium, Surulere. He had assured them that he would address the matter to ensure their participation.
 
However, with just a day left before the opening ceremony and no signs of preparations, it appears Nigeria will miss the Games. Other African countries have already started arriving in Ghana.
 
This development has left para athletes, who trained hard to represent their country, disappointed. They feel that if the athletes were able-bodied, the government would have provided the necessary funding, and they view this as unfair.