Olympic Champion Marcell Jacobs partners with Coach Rana Reider despite previous misconduct investigation
Posted : 26 September 2023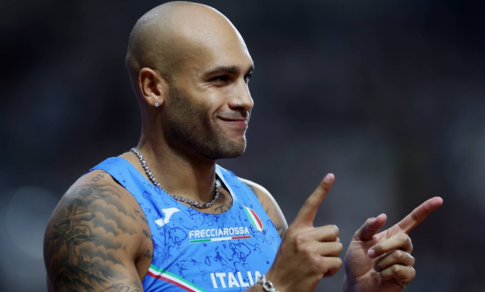 Olympic 100m champion Marcell Jacobs has announced his collaboration with American sprint coach Rana Reider, despite Reider being under investigation earlier this year due to complaints of sexual misconduct.

In May, Reider was placed on a one-year probation after an 18-month investigation. His lawyer acknowledged a consensual romantic relationship with an adult athlete, highlighting a power imbalance.

Jacobs, the Italian sprinter who claimed gold at the Tokyo 2020 Olympics, has faced injury challenges since his victory and is seeking a fresh start with Reider as he prepares for Paris 2024. He expressed the need for change while aiming to provide Italians with the same emotions they experienced during his Olympic triumph.

Following the investigation into Reider, it was clarified that he was not found in violation of any additional sexual misconduct allegations. The law firm representing Reider, Griffen and Stevens, stated that he consistently denied all other claims of sexual misconduct.

Temporary restrictions were placed on Reider in November 2022, limiting his coaching activities and interactions with certain individuals during the investigation.

Despite the investigation, Reider is allowed to continue coaching elite-level sprinters and jumpers. The inquiry was conducted by the US Center for SafeSport, an independent organization responsible for handling allegations of abuse in Olympic and Paralympic sports. Details of Reider's case were not publicly disclosed.

Rana Reider is a renowned track and field coach known for his success with elite athletes, including Canada's Olympic 200m champion Andre de Grasse and four-time triple jump world champion Christian Taylor.

He previously coached British athletes, such as Adam Gemili and Daryll Neita, but in 2021, UK Athletics advised British athletes to sever ties with Reider while the US Center for SafeSport investigated the allegations. This led to funding cuts for some athletes who chose to remain under Reider's coaching, sparking controversy within the sport.