NYG 2023: Team Delta wins first gold medal
Posted : 23 September 2023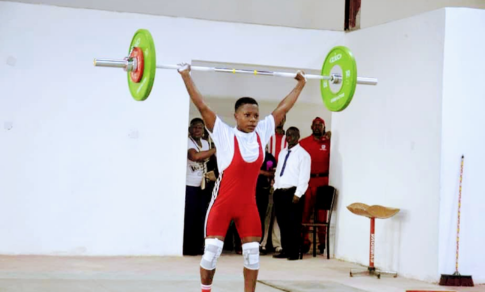 Team Delta, the host of the 7th edition of the National Youth Games Delta State has bagged the first gold medal of the opening day at the ongoing event in Asaba.

Recall that Delta State is also the defending champions of the Youth Games held last in Ilorin Kwara State and the team has started from where they left it three years ago.

This time, the first official gold medalist is Ogodo Goodness who participated in the 45kg Weightlifting event, as she lifted 44kg to open the scoring event and podium finish at the ongoing NYG in Asaba.

Ogodo Goodness won her first Gold medal for Delta State in the Weightlifting Snatch 45kg event; she lifted 44kg to win the first gold.

The ongoing 7th NYG has more than 4500 athletes from all the states of the federation, who are currently competing for the medals at the 10-day event.

Team Delta State is the defending champions of the event after they won 60 gold, 27 silver, and 29 bronze medals at the 6th edition in Ilorin in 2021.