NYG 2023: Anambra State Sports Development Commission showers cash on gold medalists
Posted : 30 September 2023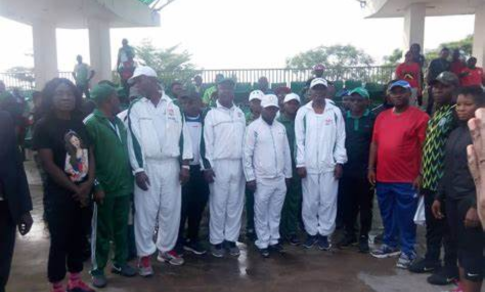 The Chairman of Anambra State Sports Development Commission Patrick-Estate Onyedum, has announced a gift of N50, 000 to each of the five gold medalists so far at the ongoing National Youth Games in Asaba.

Onyedum announced the cash rewards on behalf of the Commission when he addressed them at their Asaba camp on Friday.

He also staked N100,000 and N50,000 for gold and silver bounty as motivation for athletes who will take part in the finals of the remaining athletics events.

He commended the team for their competitive spirit and clean social records so far at the games.

Onyedum said they should not be discouraged by the fact that they were competing with athletes who were quite older than them noting that Anambra had been exemplary in age compliance.

He said the Anambra government under Prof. Chukwuma Soludo was proud of their exploits and would recognise them with a befitting reception before the end of the year.

Onyedum however condemned the level of desperation among states for medals saying it was responsible for age cheating and already defeating the essence of the NYG.

The chairman said states should go back and develop sports at the grassroots and shun quick wins and compromise.

He said Anambra may consider pulling out of the games if states continue to falsify age and refuse to play by the rules.

"We must get this right, states have to stop this desperation for medals, how can we be grooming future champions while others will be relying on cheating.

"NYG is for age 15 and below but you need to see the athletes some states are featuring, this is not acceptable, if it continues, Anambra may have to review our participation because the aim is defeated," he said.

Anambra so far has 11 medals with five gold, four silver and two bronze medals.