Nigeria, Egypt battle for Paris 2024 Paralympic Games tickets
Posted : 05 September 2023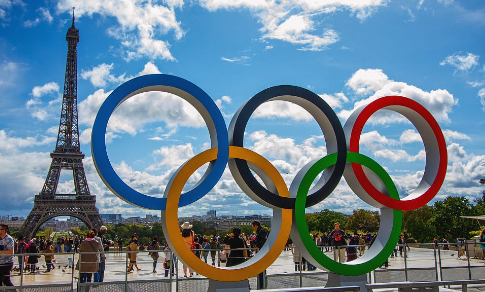 The showdown for the coveted slots in the table tennis event of the Paris 2024 Paralympic Games will unfold as a fierce battle between Nigeria and Egypt when the qualifying tournament kicks off on September 20th in Egypt.

Several established players, including Isau Ogunkunle, Faith Obazuaye, Tajudeen Agunbiade, and many others, have already secured their spots for the 2023 ITTF African Para Table Tennis Championships. This championship is slated to take place at the Hassan Moustafa Sports Hall in Giza, Egypt.

Egypt, as the host nation, is preparing to field a formidable lineup of top-tier players to challenge Nigeria, which is also set to send a substantial contingent to vie for more slots in the tournament.

Drawing from previous qualifiers and the performance in the last edition of the African championships, it's evident that Egypt and Nigeria stand out as the dominant teams on the continent. Nevertheless, teams such as Algeria and South Africa are keen on joining the medal hunt.

Both Egypt and Nigeria have consistently represented Africa at the Paralympic Games, with both countries proudly displaying medals as a testament to their prowess.

Isau Ogunkunle, a medallist at the 2022 Commonwealth Games, exudes confidence as he looks ahead to the tournament in Egypt. He is determined to secure his ticket to Paris, stating, "I am going to Egypt to confirm my ticket to Paris because I cannot afford to start traveling abroad again to pick my ticket." Ogunkunle acknowledges the formidable challenge posed by Egyptian veteran Mohamed Sameh Eid Saleh, who is eyeing a record sixth appearance at the games. However, Ogunkunle firmly believes in his ability to clinch the sole slot in the class four division of the men's singles.

As 'Team Nigeria' readies itself in camp, the players are diligently putting the finishing touches on their training in preparation for their departure next week.

Khaled El-Salhy, President of the African Table Tennis Federation (ATTF), commended the relentless efforts of the organizers, Egypt Table Tennis Federation, in staging a prestigious tournament. He anticipates a thrilling contest among the finest para table tennis players in Africa, where only the winners from each class will qualify for the Paralympic Games. Those who haven't yet met the required points will have to compete in other tournaments to earn the necessary points to secure a spot in the Paris Paralympics next year.