Four arrested in Vuelta a España plot to disrupt stage
Posted : 29 August 2023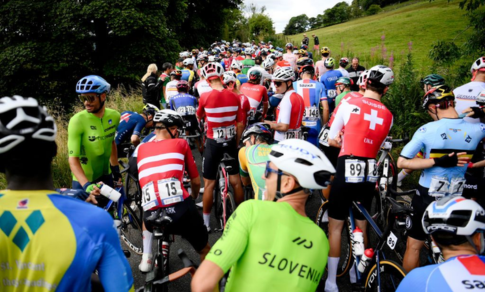 Spanish authorities reported on Tuesday that four individuals have been apprehended in connection with an alleged plot to disrupt a stage of the Vuelta a España.
 
According to police, the suspects were planning to pour a liquid resembling motor oil onto the road during the third stage of the race, which took place on Monday.
 
The arrests were carried out on Saturday, and the individuals are believed to be associated with a larger group advocating for Catalonia's independence.
 
The four suspects have been released on Tuesday, pending further inquiry. As part of the conditions for their release, they are required to maintain a distance of at least 500 meters from the race route.
 
The third stage of the competition, triumphantly claimed by reigning champion Remco Evenepoel, witnessed the peloton departing from Barcelona and embarking on a journey through the Pyrenees mountains.
 
The Vuelta a España, one of the prominent events in the realm of cycling's grand tours, is set to culminate in Madrid on September 17th.