Faith Kipyegon aims for fourth world record and world title at inaugural world Road Running Championships
Posted : 29 September 2023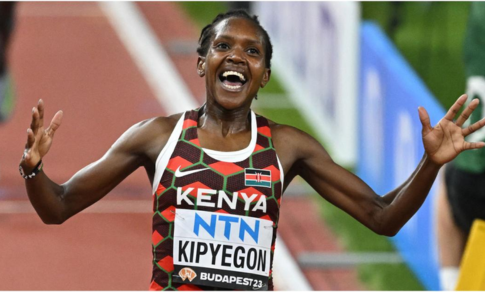 Faith Kipyegon, who has already set three world records in 2023, is gearing up for another world title chase at the inaugural World Road Running Championships. The Kenyan athlete, widely regarded as one of the standout performers of the year, is set to compete in the women's mile event on Sunday in Riga, Latvia.

This championship marks a historic moment as it combines global competitions in the mile, 5km, and half marathon, all within the context of a single road racing event. Great Britain has fielded a team of 12 athletes for the competition, including the Big Half winners Calli Thackery and Jack Rowe.

In the women's half marathon, Thackery will be joined by Abbie Donnelly, Clara Evans, and Samantha Harrison. The men's half marathon will feature Mahamed Mahamed and Jonny Mellor alongside Rowe. Verity Ockenden is set to compete in the women's 5km, while Scott Beattie and Tom Mortimer will represent Great Britain in the men's 5km event. Sarah McDonald and Callum Elson will be the British representatives in the one-mile race.

The championship will host six elite races on Sunday, running alongside mass-participation races covering each of the three distances. World Athletics President Lord Coe expressed enthusiasm for this event, highlighting its inclusivity and the celebration of road running in all its forms, from elite athletes to recreational runners, and even beginners. The event aims to inspire people to make running a part of their lives, offering something for everyone in the running community.