Breaking: Tobi Amusan gets clean bill of health
Posted : 18 August 2023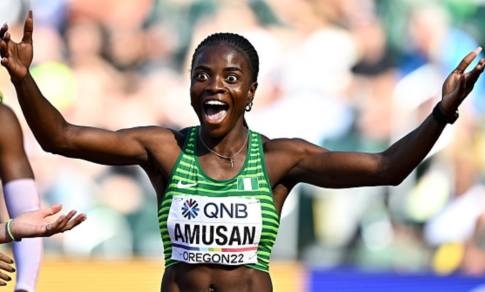 Nigeria Sprint sensation Oluwatobiloba Amusan, has been given a clean bill of health after the initial provisional suspension from the athletics over alleged missing drug test thrice.

Amusan, a World record holder in 100m hurdles was however cleared to participate after the Athletics Integrity Unit (AIU) failed to find her guilty of the alleged infractions of missing drug test.

The disciplinary unit of AIU failed to establish an anti-doping violation rule against Amusan and thereby lifted the provisional suspension with immediate effects.

Amusan had often times claimed innocence over the unfortunate saga.

However, the disciplinary unit of World Athletics AIU did not provide any further details about the reversal.

"AIU Head Brett Clothier has indicated the Athletics Integrity Unit (AIU) is disappointed by this decision and will review the reasoning in detail before deciding whether to exercise its right of appeal to the Court of Arbitration for Sport (CAS) within the applicable deadline," according to an AIU press release. "The decision is currently confidential but will be published in due course."

Amusan, a 26-year-old from Nigeria, had been provisionally suspended last month while anti-doping authorities investigated a charge that she missed three drug tests in a 12-month span, which can trigger up to a two-year suspension even if an athlete never fails a drug test.