Amusan wins third straight Diamond League title
Posted : 19 September 2023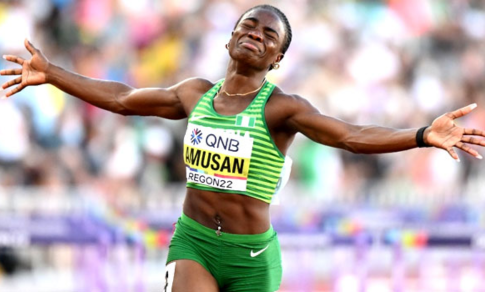 Tobi Amusan, a 26-year-old Nigerian hurdler, clinched her third straight women's 100m hurdles title at the Diamond League Prefontaine Classic in the U.S., posting a season-best time of 12.33 seconds. 

She outperformed Jasmine Camacho-Quinn of Puerto Rico and American Keni Harrison, who finished second and third, respectively. 

In a related development, the Athletics Integrity Unit (AIU) recently lifted a provisional suspension on Amusan, who had been accused of missing three drug tests within a year. 

The AIU is currently considering whether to appeal the decision to lift the suspension. 

Last year, Amusan set a new world record in the 100m hurdles with a time of 12.12 seconds. 

She has consistently asserted her commitment to clean sport and is contesting the charges related to missed tests.