7th NYG: Kano State to reward athletics triple if they win a medal
Posted : 22 September 2023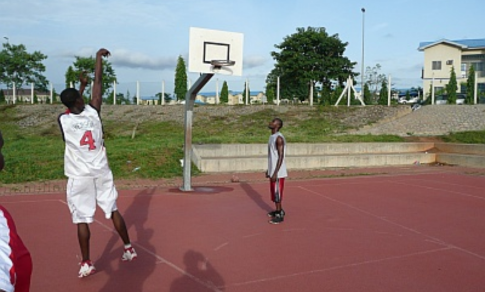 Over 300 Kano state contingent on Thursday arrived in Asaba, the capital city of Delta State, safely to participate in the 7th edition of the National Youth Games 2023.

According to an official, the contingent left Kano around 11:45 p.m. and arrived in Asaba at 10 a.m. after a 23-hour journey.

Before their departure, the Commissioner of Rural and Community Development, Hon. Hamza Safiyanu Kachako, briefed the athletes on the need to be good representatives of the state and good ambassadors by showing honesty and integration and also to redouble their moral spirit by winning many gold medals.

He said the Kano state government has plans to promote all sporting activities in order to engage the youth.

The commissioner said Eng. Abba Kabir Yusuf will be happier if Kano wins medals in all events.

He also said any athlete who wins a medal will receive triple rewards from the state governor, commissioner, and state legislature, respectively.

The Chairman of the Kano State Sports Commission, Malam Bala Sani Shehu, said all the athletes are in good health and were ready to display their talents through winning medals.

Kano State will participate in 18 sports that include football, handball, rugby boys and girls teams, hockey, badminton, chess, fives, golf, judo, karate and shooting, taekwondo, kokawa, volleyball, weightlifting, wrestling, gymnastics, and deaf athletics.

A total of 34 scoring sports will be staged at the games, which will span from Sept. 20 to Sept. 30.